Staff Members
Truckee Meadows Water Authority (TMWA) is a not-for-profit, community-owned water utility, overseen by elected officials and citizen appointees from Reno, Sparks and Washoe County. TMWA has a highly skilled workforce who ensure the around-the-clock treatment, delivery and availability of high-quality drinking water for more than 330,000 residents of the Truckee Meadows.
Read about TMWA management in our Leadership Biographies.
Meet the Faces of TMWA whose commitment to serve our community ensures we have the best water in the country.
TMWA Veterans honor Veterans Day.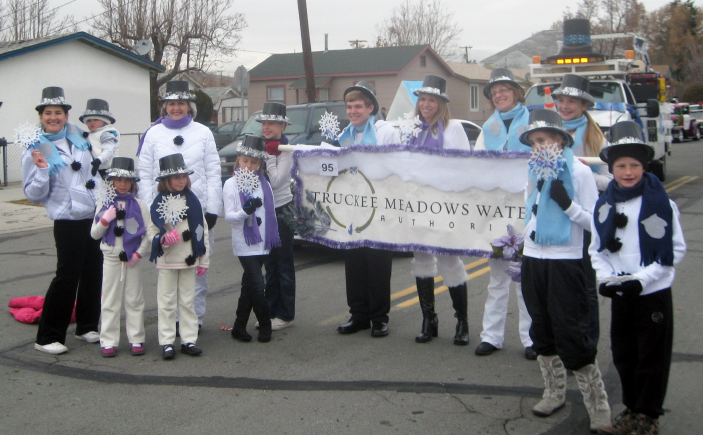 TMWA employees and their families at the Sparks Holiday Parade.