Staff Members
Truckee Meadows Water Authority (TMWA) is a not-for-profit, community-owned water utility, overseen by elected officials and citizen appointees from Reno, Sparks and Washoe County. TMWA has a highly skilled workforce who ensure the around-the-clock treatment, delivery and availability of high-quality drinking water for more than 385,000 residents of the Truckee Meadows.
Read about TMWA management in our Leadership Biographies.
Meet the Faces of TMWA whose commitment to serve our community ensures we have the best water in the country.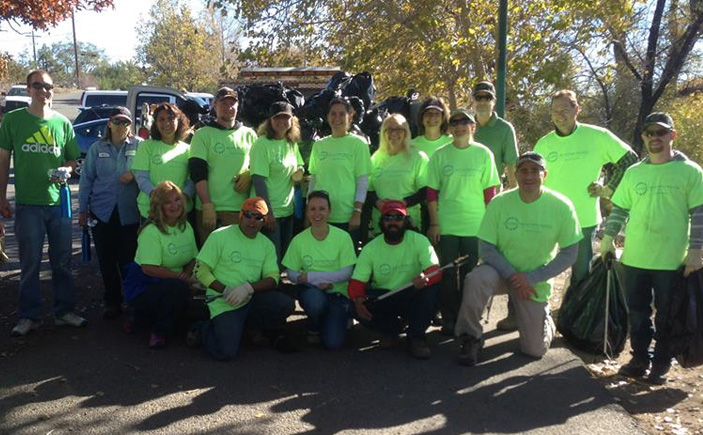 TMWA employees participate in a river cleanup as part of our participation in Keep Truckee Meadows Beautiful's "Adopt-A-River" program. TMWA has not only sponsored the program, we have adopted two sections of the river.
The Adopt-A-River program is a great way for local businesses and individuals to lend a hand in preserving and improving this vital part of our community. Learn more about the program and Keep Truckee Meadows Beautiful at www.ktmb.org.