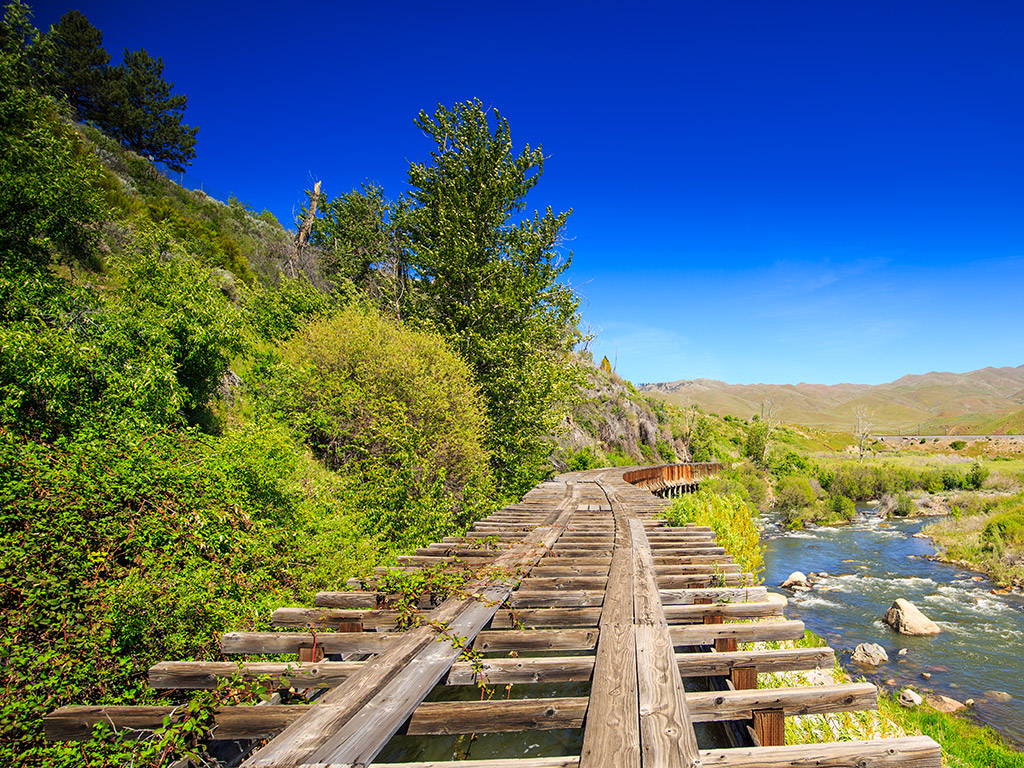 TMWA's Green Projects
Another Record Year for Our Hydroelectric Power Generation Plants
Truckee Meadows Water Authority owns and operates three run-of-the-river hydroelectric power generation plants. Many of our customers are unaware of these hydroelectric plants and the important piece they play in our operations. As a water utility, power usage is a very necessary and large expense. Our hydroelectric power generation plants not only produce clean energy, but also help save on our power bills. This was another record year for production. Not only did we surpass our previous record for power production, but over the last three years, we have produced more energy than we used! The plants are also an important piece of living history as they are a hundred years old.
Clean, Renewable Power Generation: Hydroelectric Power
TMWA's hydroelectric power plants have been producing clean, renewable energy for nearly 100 years. The Fleish, Verdi and Washoe plants, located upstream of TMWA's treatment plants, Chalk Bluff and Glendale, take advantage of the power of the Truckee River to generate more than 6.7 megawatts of power. The power is then sold back to NV Energy, offsetting a portion of TMWA's purchase of power in order to supply, treat and distribute high quality drinking water to more than 90,000 water services throughout Reno, Sparks and Washoe County.
The carbon footprint of hydroelectric energy is smaller than any other form of alternative energy including solar and wind energy.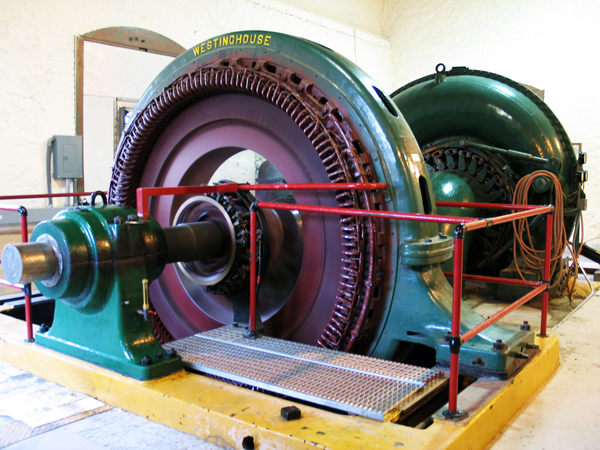 Fleish Hydroelectric
Solar Power
In 2010, TMWA installed a 30 kilowatt (kw) solar array at its corporate office located at 1355 Capital Blvd. Installation costs and materials totaled $194,000, but were offset by a $150,000 rebate from NV Energy. TMWA expects to reduce power expenses by $7,200 annually making the 30 kw solar array cost payback approximately five years. Visit the lobby at TMWA's corporate office and interact with our digital display that shows real time data on how much energy the solar panels produce.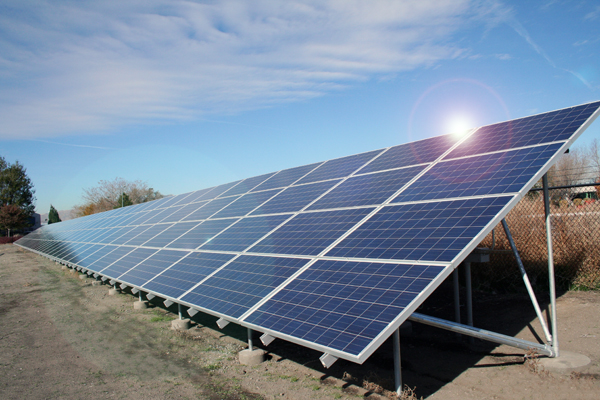 Solar Array located at TMWA's Corporate Office
Capital Projects: Highland Canal System Renovations
The Highland Canal, including the Mogul Bypass pipeline, is TMWA's raw water conveyance system to the Chalk Bluff Treatment Plant in West Reno. This section of TMWA's facilities were part of TMWA's Capital Improvement Plan (CIP), but had to be quickly expedited when a magnitude 4.7 earthquake hit the Reno area on April 25, 2008. The pipeline is already showing tremendous savings in energy costs. Please visit our Highland Canal/Mogul Bypass page for more information.