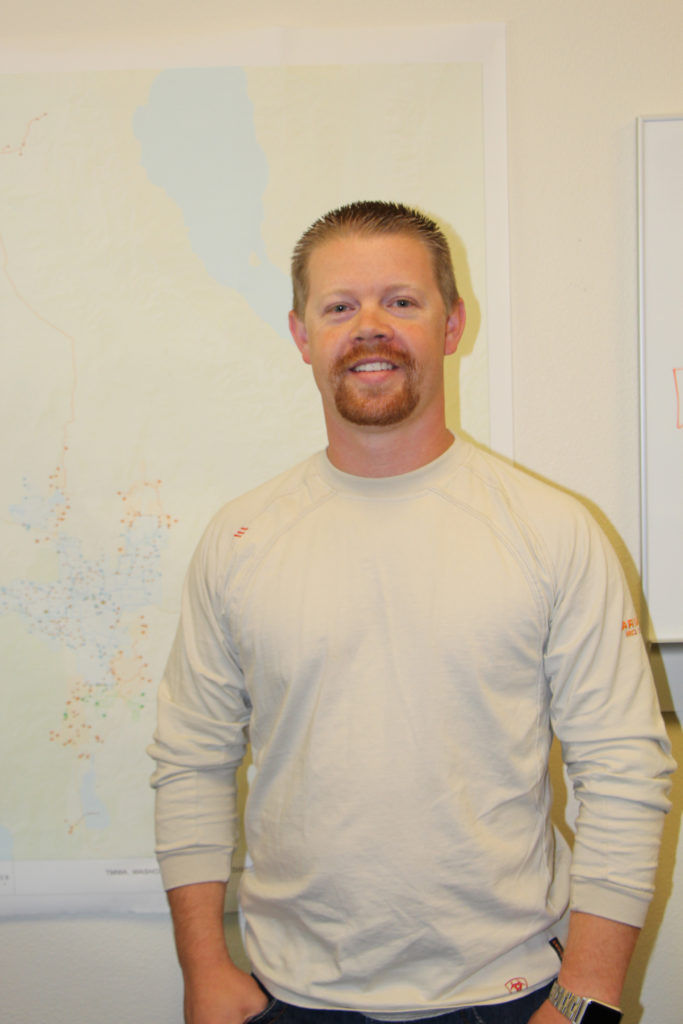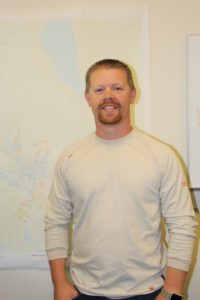 What do you do at TMWA?
I work mostly with the SCADA and Electrical Technicians. We maintain all of the remote control of 300+ sites and all of the electric facilities that control and operate those sites.
What is SCADA?
SCADA is an acronym that stands for Supervisory Control and Data Acquisition. It's a broad term, but is basically the automation system of how we control all of the different sites remotely.
What does a typcial day for you look like?
We get started pretty early, I'm usually here at 5:45am. The first thing I do is check in with the Operations group to see if anything came up overnight that needs to be addressed right away. Then I help prioritize the projects, routine maintenance and issues that may have come up overnight.  Then I help the technicans with the administrative functions required to do their jobs and getting them what they need on a day-to-day baisis.
What is something most people don't realize about what you do?
I think a lot of people would be surprised that we are able to maintain 300+ sites with 10 people, including myself. It's a lot for a small group.
What do you love about what you do?
I love the technology aspect of it, and what we are able to accomplish. Maintaining control of all these sites for a community this size really can be a challenge. I really enjoy the challenge and the different obstacles that we end up having to deal with. There's always a lot to do!
What would you say your biggest challenge is?
Right now, the biggest challenge we face is a large scale SCADA system overhaul. We are working to combine five systems into one. This creates a lot of challenges, as we have to upgrade equipment while keeping water operations going seamlessly.
What led you to this position?
I've been with TMWA since May of 2002. I've actually worked in quite a few different areas of the company. I started out as an Administrative Technician, running the mail and helping with deliveries and other administrative tasks. This was part time while I was going to school.
I later moved into a New Business Project Coordinator position, and I did that for about three and a half years. Helping customers get the various approvals they needed to make new connections to our water system was a great way to learn how TMWA's departments interact .
In that job I learned that I wanted to be more hands-on and get out in the field. So I asked to do a ride-along with a Operations Maintenance group, which was interesting to me. After that, I took the first field position I could so that I would be positioned to bid future positions in the Operations Maintenance group.  I ended up getting a Maintenance & Control Mechanic apprenticeship a few months later.  I was a Mechanic for 6+ years, before accepting a job in my current role.
So you really worked your way up to this position!
Yeah! It was kind of an odd path to my position, because I completed my bachelors degree in Information Systems and that coupled with my time spent as a Mechanic, really taught me the system and how the components fit together, So I'm able to bridge those skills together. It's a really good fit for me.
What's your favorite part about TMWA?
I've gotten to enjoy just how diverse it is here. There are a ton of different fields you can go into, and they seem to be very supportive of getting you where you want to be, if you are willing to put in the effort and time it takes to learn about what you need to do. It seems that the opportunities are there to push you in the direction you want to go.
What do you wish people knew about TMWA?
People don't realize how good of water that we have. I notice it myself when I travel and go to other cities, the difference in quality.  We are fortunate with the good natural resources we have here.  Also, the efficiency with which we deliver the water. The number of sites that have to stay online, and water that has to pass to get to different areas of town is incredible.
What is a fun fact about you?
In my personal life I'm kind of known as "Mr. Fix-it". People come to me for everything from computer problems to car problems. I'm kind of a do it yourself-er. I'm currently working on fixing up my home, so I've been working on the backyard and installing fixtures.
What do you do when you aren't at work?
I tend to be an outdoorsy person. I have three children, and we like to go on hikes. I'm a motorsports enthusiast and like to ride quads, or snowmobiles in the wintertime. My favorite spots are anywhere up in the mountains, I grew up riding quads and jet skis in the Boca reservoir, so that area is one of my top picks.