Water Quality Lookup
Select an area within the blue service territory boundaries to view the most recent sampling results for that area.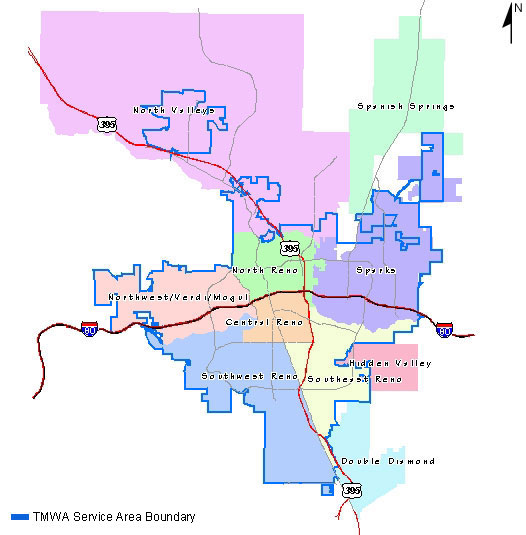 DISCLAIMER
Truckee Meadows Water Authority assumes no liability in providing this water quality information. The sample results provided do not imply that the each home within a specific zone has the same water quality as indicated here. The sample results for each zone are for informational purposes only.
Water quality constituents change daily as well as seasonally.