Paperless Billing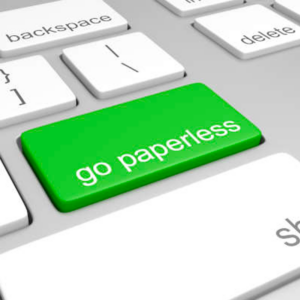 Interested in more convenience and less mail? Truckee Meadows Water Authority is now offering ebill paperless billing. Instead of receiving a printed bill in the mail each month, we'll email you a notification when your bill is ready for viewing online. Sign up for ebill paperless billing at the My Account page on tmwa.com.
Here's How You Do It:
Log into your account at https://myaccount.tmwa.com
If you do not already have an account, click the Sign Up Now button on the right side of the My Account login page. You will need your account number, which can be found on your TMWA billing statement.
Once you are logged in, click Bills & Payment on the left-hand menu.
On the Bills & Payment page, click the Paperless Bills button on the right side of the screen.
This will take you to our external "InvoiceCloud" page where you can set your billing preferences. Simply click the Yes selection (below the little, green leaf), agree to the terms and conditions, and save your changes. It's that easy.
Sign up for paperless billing today and make your desk a little less cluttered while making the world a little bit greener!
How to Sign Up For TMWA Paperless Billing