Quality. Delivered. Newsletter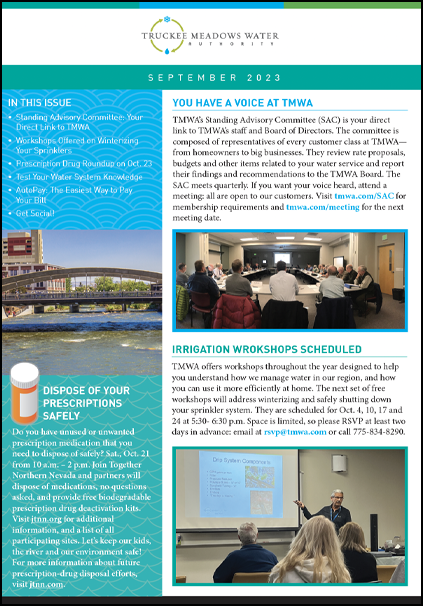 Each month we send our "Quality. Delivered." Newsletter to customers who receive paper bills in the mail. If you have opted for paperless billing, you receive an email each month with a link here so you can stay up on all of the latest TMWA news.
Click Here to View Latest Issue
TMWA also offers a quarterly E-Newsletter quarterly to keep our customers up to date on all of the latest goings-on at TMWA. To learn more or subscribe, click here.
Scroll down to view past issues.