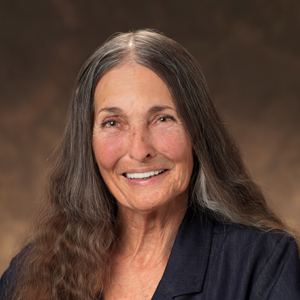 Washoe County Commissioner Jeanne Herman was elected in 2014 to represent District 5, which represents the largest physical district in the County. District 5 consists of almost 5,827 square miles, and that is 3,729,139.20 acres, or 89 percent of Washoe County. District 5 incorporates portions of Reno and Sparks, as well as Mogul/Verdi on the west, a portion of Sun Valley and the east Truckee Canyon, north to the California and Oregon border, to include North Valleys, Warm Springs, and Gerlach/Empire.
Washoe County Commissioner Jeanne Herman is a horse and cattle rancher who has four grown daughters, six grandchildren and great grandchildren. Commissioner Herman's grandfather was elected as the Mayor of Nome, Alaska and she chose to follow in her grandfather's footsteps when she ran for public office. Her mother was the editor of the Nome newspaper, the Nome Nugget, and served on President Kennedy's Committee for the Aged. Commissioner Herman has a strong belief in the U.S. constitution, God and has a deep love for her country. As a licensed realtor in Washington state, California and Nevada since 1971, Commissioner Herman is familiar with complex and ever-changing regulations. She believes in following a strict code of ethics.
Commissioner Herman has volunteered for the 4-H program for more than 30 years. She has a passion for horses, spending her time off raising and training quarter horses and has been known to collect many championships along the way. Commissioner Herman is a long-standing community activist and enjoys uniting her neighbors, colleagues and friends to bring positive change to our community. Commissioner Herman is a former Washoe County Citizen Advisory Board Member for the Warm Springs community and believes whole-heartedly in donating her time to volunteering and in giving back to Washoe County.