Information Regarding TMWA's Proposed Rate Adjustment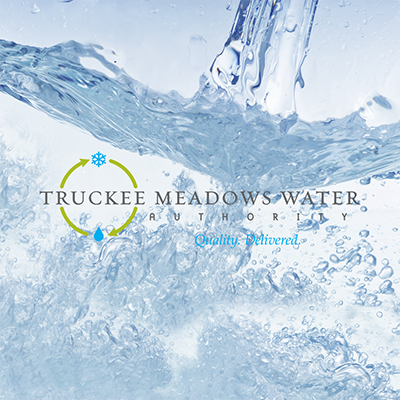 Truckee Meadows Water Authority (TMWA) is proposing a series of single-digit rate adjustments over the next three years. TMWA continually monitors the effectiveness of our rate structures and, as necessary, makes adjustments that reflect the costs associated with treating, delivering, and maintaining the high-quality water that our customers expect.
The first proposed increase of 4.5 percent would be reflected on your June 2024 water bill. The potential adjustment is needed to meet the cost of providing water service to our customers. The average residential customer's water bill is expected to increase by $1.24 (average winter bill) and $2.56 (average summer bill).
A 4.0% and 3.5% increase is proposed in FYs 2025 and 2026 and will be reviewed and confirmed each year by the Board of Directors.
Below is a list of public meetings TMWA has scheduled to provide information and collect customer feedback regarding the potential rate adjustment. Feedback will be presented to the TMWA Board of Directors. There will also be opportunities for the public to comment during TMWA's Board of Directors and Standing Advisory Committee meetings.
NOTE: Customers who cannot attend a meeting, but would like to comment, can do so in the following ways:
Customer Open Houses:
Tuesday, November 14 – 5:30 p.m. to 6:30 p.m. – South Valleys Library, Diamond Room at 15650 Wedge Pkwy., Reno
Wednesday, November 15 – 5:30 p.m. to 6:30 p.m. – Truckee Meadows Water Authority, Independence Room, 1355 Capital Blvd, Reno
Tuesday, December 5 – 5:30 p.m. to 6:30 p.m. – Auditorium, McKinley Arts & Culture Center, 925 Riverside Drive, Reno
Monday, December 11 – 5:30 p.m. to 6:30 p.m. –  Spanish Springs Library, Paiute Room, 7100 Pyramid Way, Sparks
Board of Directors Meetings:
January (TBD) –  (First Public Hearing) 10:00 a.m. – Council Chambers, 745 Fourth St., Sparks
Wednesday, February 21 –  (Second & Final Public Hearing) -- 10:00 a.m.Council Chambers, 745 Fourth St., Sparks
Standing Advisory Committee Meeting (SAC):
Tuesday, January 9 —3:00 p.m. – 1355 Capital Blvd., Reno
Rate Adjustment FAQ's:
Why must TMWA raise rates?
Because TMWA is a not-for-profit community-owned water provider, it is important that our revenues cover the cost of providing water service to our customers. These adjustments are necessary to maintain TMWA's solid long-term operational reliability, sound financial health, and excellent credit ratings, while still meeting all bond covenants and Board policies. These rate adjustments were reviewed and approved by TMWA's citizens' Standing Advisory Committee (SAC) in August 2023.
How can customers get more information and provide feedback?
There will be an extensive public process allowing our customers ample opportunity to provide feedback. This will include seven public meetings:  four customer open houses, two Board of Directors meetings and a Standing Advisory Committee meeting. Customers are encouraged to attend any of these meetings. All concerns and feedback will be presented to the TMWA Board of Directors for their consideration.
If passed, when will the new rates be implemented?
The 4.5 percent increase would be reflected on customers' June 2024 water bill. Subsequent proposed increases would take affect in June 2025 (4.0 percent) and in June 2026 (3.5 percent). The Board will also consider a policy thereafter annually reviewing the need for rate increases and implementing index based adjustments with a maximum of 4.5% and a minimum of 1.0% increase range.
Will the rate adjustment apply to all customers?
Yes, under the current proposal all customer classes, including residential, commercial and irrigation, would receive the same percentage of increase.
How does TMWA decide if rates need to be adjusted?
If TMWA's revenues are not in line with the cost of service, a rate adjustment proposal is presented to the Standing Advisory Committee and the Board of Directors.  Based on the utility's financial performance and cost studies, the Board then determines the timing and size of a potential rate adjustment, just as any business would do.
How will the adjustments in 2025 and 2026 be implemented?
Although the rate adjustments would be scheduled to take place in the years noted above, including the ongoing index-based increases thereafter, TMWA staff will present a funding plan to the Board each year for review. Each year during this review, the Board will have the opportunity to modify the subsequent year's scheduled rate adjustment.
Oct. 16, 2023
Truckee Meadows Water Authority (TMWA) is a not-for-profit water utility, overseen by elected officials from Reno, Sparks and Washoe County. TMWA employs a highly skilled team who ensure the treatment, delivery and availability of high-quality drinking water around the clock for more than 440,000 residents of the Truckee Meadows.