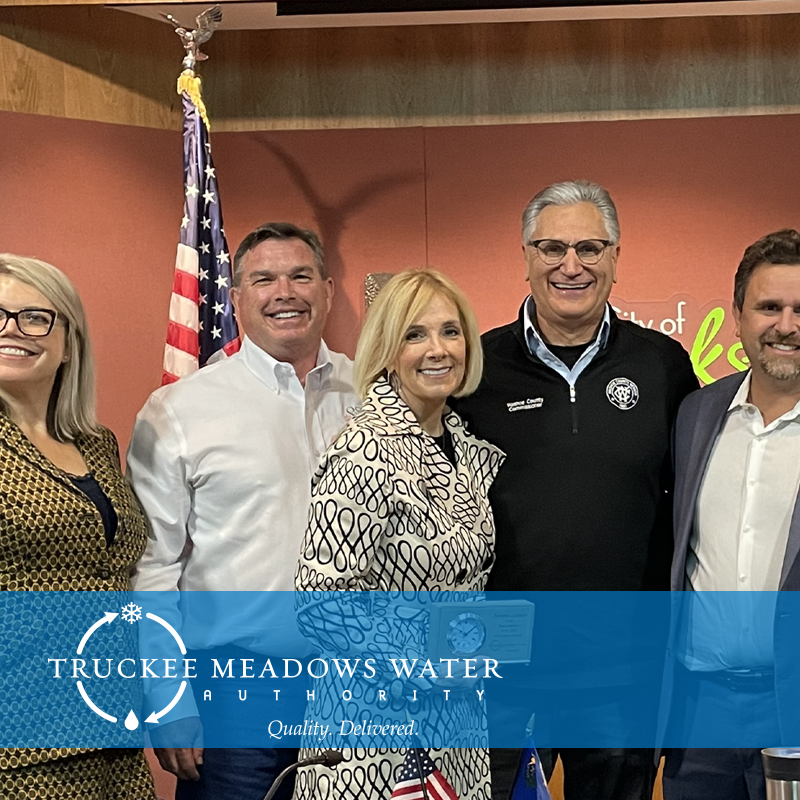 At its September 21 board meeting, the TMWA Board of Directors was effusive in its praise for the contributions made by Neoma Jardon during her 10 years serving on the TMWA Board of Directors. Jardon left the Reno City Council and TMWA Board to become Executive Director of the Downtown Reno Partnership, an organization focused on working with businesses, residents and local governments to improve conditions in the core of the city.
Board Chairman Vaugh Hartung remarked that he greatly valued Jardon's capacity to view issues in a larger context.
"You have always been a voice of reason, a voice of calm," Hartung said. "And in many cases, pointed out things that none of us saw, because of your years of experience." This sentiment was echoed by most of the other Board Members.
Jardon responded to the Board's comments by saying, "It really was the honor of my lifetime to be able to serve our community in the public-service role that I held for ten years. And it was certainly an incredible pleasure to work with TMWA and the professionals, and the Board. This Board is doing incredible work with the most precious of resources. I also want to take a moment to recognize the staff. Thank you for allowing me to work with you on the most critical of issues."
"It was an absolute pleasure working with Member Jardon for the ten years she's served on the Board," said Mark Foree, TMWA General Manager. "She's always been very supportive and really has had the customer's best interests in mind. A heartfelt congratulations to Neoma on her new role. I'm certain her next ten years will be equally beneficial to our community."