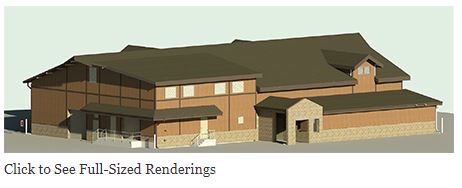 The Mt. Rose Water Treatment Plant is designed to treat and deliver water from Whites Creek in the Mt. Rose Fan Area during times of high flow. Due to a previous dependence on wells and the resulting decline in area groundwater levels, the Mt. Rose plant was designed to provide a supplemental water supply for the Mt. Rose and Galena Fan areas. When flows are adequate, the plant will treat surface water from Whites Creek; this will be only a portion of overall flows.
The plant is an important capital investment that builds on TMWA's conjunctive-use strategy throughout the water system which promotes utilizing surface water whenever possible. When surface water is distributed to areas formerly reliant on groundwater, production wells can rest and aquifers can recharge. The new facility will support this strategy by furthering TMWA's ability to rest wells and store water in local aquifers while improving supply reliability.
Using natural colors and construction materials similar to the surrounding homes, the plant's architecture has been designed to blend in with the neighborhood. The exterior lighting will be Dark Skies compliant, and the building incorporates stringent specifications to minimize noise. The plant is located within the Monte Vista subdivision, on the north side of Whites Creek adjacent to Callahan Road.
Learn more about TMWA's conjunctive use strategy in a three-minute video.
See more information about the Mt. Rose Water Treatment Plant.