Candidate with extensive local and regional water experience is selected to lead the utility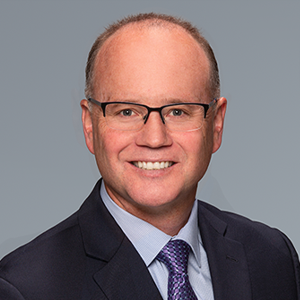 After a national, five-month recruitment process, the Truckee Meadows Water Authority (TMWA) Board of Directors has approved John R. Zimmerman, Esq. as the utility company's next general manager.
Since 2016, Zimmerman has been instrumental in developing water policy through collaboration with federal, state, local and tribal governments on behalf of TMWA.  He has extensive experience in water law, with applicable expertise regarding operation of the Truckee River system.  Hired on as TMWA's water resources manager in 2016, Zimmerman has been serving as assistant general manager since June 2021.
"I look forward to working with John Zimmerman, our new general manager," said Vaughn Hartung, chairman of the TMWA Board of Directors.  "John has done an amazing job in his years of service at TMWA. His qualifications speak for themselves as he embarks on his journey to lead TMWA in its continuing role of providing excellent service to the community."  The TMWA Board voted unanimously in favor of Zimmerman becoming TMWA's next general manager and will finalize his employment contract in July.
Zimmerman will take over when Mark Foree, current general manager, retires in xxxxxx. Foree has served TMWA since its beginning in 2001 and as general manager since 2009.
With a successful record of navigating complex water issues and initiatives for TMWA, Zimmerman will replace Mark Foree, who was appointed as general manager in 2009 and is set to retire October 2022.
"We have an incredible workforce; they are extremely dedicated to the job and our community." said Zimmerman. "I share that dedication and will continue to invest what is needed to ensure their success, because that is exactly how we will lead TMWA into the future."
Zimmerman is also a published author on the topic of water allocation and serves on the Commission to Study Water Adjudication for the Nevada Supreme Court. He also serves on the board of advisors for the National Judicial College's Dividing the Waters program, which seeks to help prepare judges for the effective and efficient adjudication of water-related cases.
Since TMWA was formed in 2001, four general managers have been appointed by the board of
directors, which is comprised of members from the City of Reno, City of Sparks and Washoe County.  TMWA currently has 233 employees and serves approximately 442,000 residents of Reno, Sparks and Washoe County.