Due to System Upgrades, Payments Will Not be Taken Between March 2 and March 8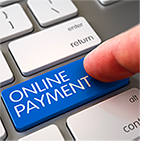 A major upgrade to TMWA's Customer Information System (CIS) will be implemented next week. Among other things, the new system will offer customers convenient new payment options, redesigned bills, and enhanced water-use information. Learn More Here.
This transition requires we stop bill payment processing between March 2 and March 8. If you have scheduled electronic payments or have already mailed in your check, processing will begin again on March 9th. During this time, no late fees will be assessed.
When the new system launches, you will discover added online account management options and the flexibility to schedule and make payments in ways that our old system was never able to provide. We feel these changes will definitely make your interactions with TMWA smoother and help you get the most out of the service we provide.